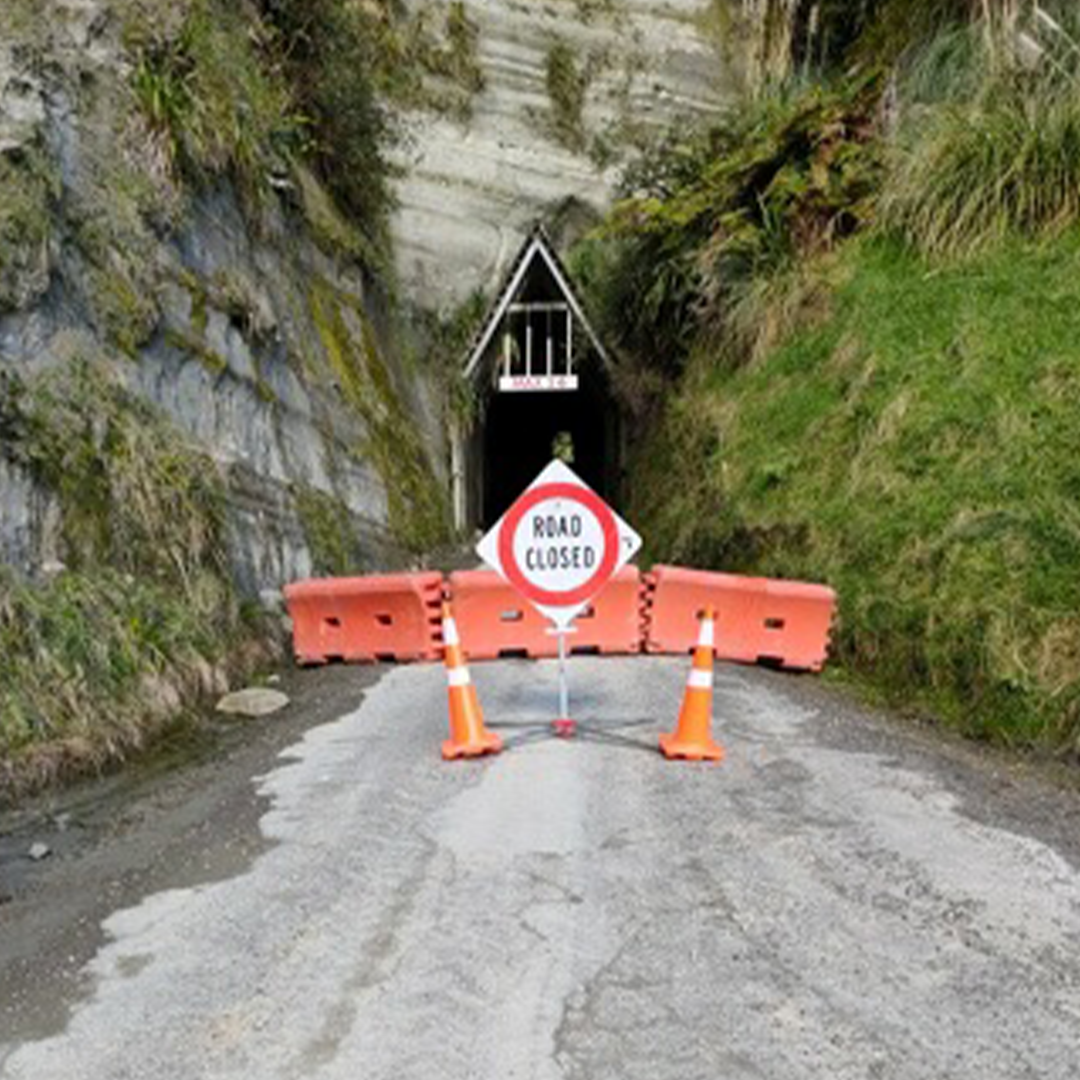 The 100-year-old Uruti Tunnel on Uruti Road could remain closed until later next month as crews work to repair it after a roof collapse caused by last month's heavy rain.
NPDC crews and contractors are working to clear rubble and to strengthen the support framework inside the tunnel.
Drivers are asked to take alternative routes until the tunnel can be reopened.
"We're sorry for any inconvenience, but this is an old tunnel and we have to make sure we're taking the best possible care of it," said NPDC Transport Manager Rui Leitao.